When Is Prosthodontic Dental Implant Surgery Needed?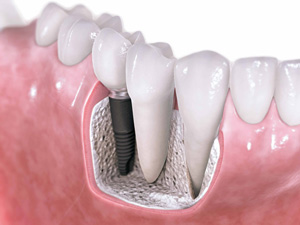 Dental implants are an excellent way to replace missing teeth and give you back your smile. However, in some cases, dental implant surgery may be needed to ensure that the implants are placed correctly and function properly. Here are some situations when prosthodontic dental implant surgery may be needed:


Tooth Decay

Tooth decay can happen due to different reasons like not brushing correctly, not flossing, eating sugary foods, etc. When decay happens, it can cause the tooth to become weak and eventually fall out. In this case, you will need dental implant surgery to replace the missing tooth or teeth. The doctor will place the implant in your jawbone and then attach a replacement tooth. It helps to restore the function and appearance of your natural teeth.


Gum Disease

Gum disease is another reason why you may need dental implant surgery. It happens when your gums become inflamed and infected due to plaque buildup. Gum disease can cause gums to recede, leading to tooth loss. Plaque is a sticky bacteria that forms on the teeth. If it's not removed immediately, it can harden into tartar, irritating and inflaming your gums. If you get gum disease, your dentist may recommend implant surgery to help stabilize your teeth. Dental implants can also help prevent further gum recession.


Bone Loss

If you have had teeth extracted in the past, your jawbone may have begun to shrink. It can occur even if a dental implant fills the space. The good news is that this bone loss can be reversed with prosthodontic dental implant surgery. An expert dentist will place a titanium post into your jawbone, eventually fusing with the bone and providing a solid foundation for your new teeth.

At our dental clinic, we offer a variety of dental implant procedures that are perfect for patients who are missing teeth. However, we understand that not everyone is a candidate for dental implants. Sometimes, our team of expert dentists may recommend prosthodontic dental implant surgery instead.