The Benefits of Getting Dental Crowns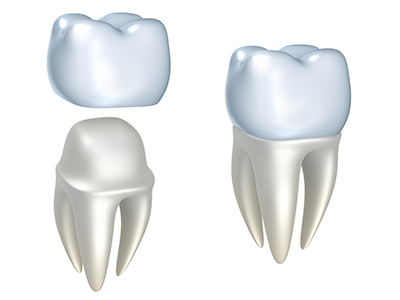 There are benefits to getting dental crowns. If you are considering this prosthodontic treatment, it is essential to understand what they are and what they can do for you. Crowns can enhance the appearance of your teeth, make them more robust, and help protect them from further damage. They can also help restore function and prevent tooth loss. In this blog post, we will discuss the five most notable benefits of getting dental crowns!


Improve the Appearance of Your Teeth

Dental crowns can cover up discolored or misshapen teeth. Teeth discoloration happens due to drinking coffee, tea, soda, smoking, etc. Dental crowns will give your smile a makeover by making your teeth look whiter and brighter.


Make Your Teeth More Robust

If your teeth are cracked or have undergone a root canal, dental crowns can help make them stronger and more durable. Dental crowns work like a cap that covers the entire tooth, protecting it from further damage. These are made of many materials like ceramic, metal, and porcelain. These materials are strong and can last for many years, making them an excellent investment for oral health.


Restore Function

You may face difficulties chewing or experience pain when biting if you have a damaged tooth. A dental crown can restore a tooth's function so you can eat and speak properly. The crown will also protect your tooth from further damage. If you are considering choosing a dental crown, be sure to consult with your dentist to see if it is the proper treatment for you. They will be able to create a treatment plan that is tailored to your specific needs.

Our dental clinic offers the best crowns in town. When you come to our clinic, you can rest assured that you're getting the best possible care. Our staff is trained and knowledgeable, and we use the latest technology.