Are Dental Implants Part of Prosthodontics?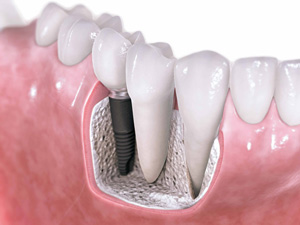 Dental implants are a type of treatment that is used to restore missing teeth. Implants have two primary parts. They are designed to replace single or multiple missing teeth; they soundly fall within the prosthodontics specialty.

If you have tooth loss and are interested in replacing the missing tooth, you are likely to seek help from a dental specialist. Prosthodontics revolve around dental measures that aim at repairing or replacing teeth with prosthetics.


Reasons Why You Should See a Prosthodontist for Dental Implants

Prosthodontists specialize in dental work that involves fixing a variety of facial problems. This involves fixing jaw structures, restoration, and replacement of missing teeth. They are therefore the perfect choice for placing dental implants. The following are reasons why you should consult a prosthodontist for dental implants.


They Offer the Best Aesthetic Results
Prosthodontists design dental implants to not only function like the rest of your teeth, but also look like them. They shape the implants to blend in perfectly and appear like real teeth. This will give you confidence in your smile and make you feel extremely amused by the results of your treatment.


High Chances of Successful Implants
Acquiring a dental implant is a several-month process, one goes into it with high hopes that the process will be a success. The choice of a prosthodontist gives you confidence that you will receive the best attention for your need. Prosthodontists are highly skilled and trained to perform the procedures and ensure that the implants are properly attached to feel and function the way they should.


Great Follow-Up Care
Prosthodontists have completed advanced training that makes them experts with this type of dental procedure. They clearly understand the importance of long-term dental care and will assist in keeping your implants at their best for many future years! For more information about prosthodontists, please give us a call.