How to Help Your Dental Implants Heal Effectively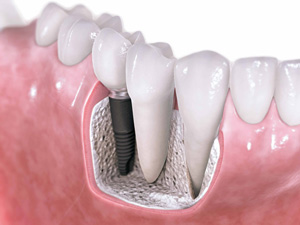 Getting dental implants is a huge step forward in terms of your quality of life. Depending on the severity of your tooth loss, you might have found yourself in the position of having to give up foods you like. In addition, missing teeth can have a very real impact on your self-esteem and even your ability to speak correctly.

As such, if you have opted to get dental implants, you will be very happy with the outcome. Still, during the time that your dental implants are healing, there are a few things that you will need to do. Providing the proper care for your implants as they heal is the key to a quick and effective recovery.


Choose the Correct Foods
One of the most important things you can do is keep from injuring the implant site as it heals. You are probably ready to tear into a steak or some other favorite food; however, you need to be careful not to overdo it.

As your implants are healing, you should opt for foods that are easier to chew. This is not to say that you will have to eat soups and yogurt for the entire time, but at the same time you need to be careful about what you try to chew. Make sure your food is cooked well enough to be tender and consider skipping the beef jerky snacks for now.


Keep the Sites Clean
As with any surgical process, the risk of infection is always something you need to take into account. To help keep the chances of infection low, you should be sure to regularly clean your implant site. Of course, you need to be gentle as you do this: one of the best ways is to gently rinse the area with warm salt water.

Taking these steps will help speed the recovery process, and you'll be using your dental implants before you know it!