Ways of Preventing Denture Sores for New Wearers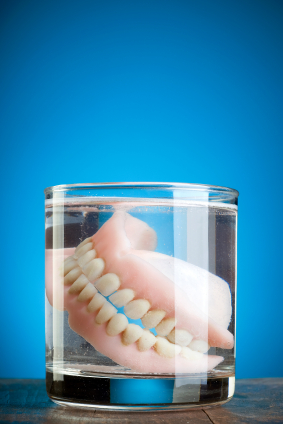 It's not uncommon for new denture wearers to notice sore spots on their gums or in other parts of the mouth. These denture sores can become painful, though, so it's important that you know how to prevent them.

Wearing dentures shouldn't be painful at all, so if you do feel pain, it means something is wrong. Here are a few things you can to do prevent sores when you first start wearing dentures.


Make Sure Your Dentures Fit Right
If anything feels off about your dentures, talk to us about it right away. New dentures should be crafted to perfectly fit your mouth. They shouldn't move or fall out when eating, talking, or doing anything else. If they do or if you can feel them rubbing against part of your mouth, speak up and let us know. Dentures that don't fit right can cause pain.



Take Your Time


It's going to take a little bit of time to get used to wearing dentures. You may need to speak slower than usual at first, and you may want to eat slower than normal, too. Take your time. If you try to go back to doing everything like you normally did, you may get food under your dentures or push them out of place.



Use Adhesive


Denture adhesive will help hold them in place and prevent bits of food from getting under the dentures. You want to be sure you use the adhesive as directed on the packaging, though. Some new denture wearers may use too much adhesive. This can cause your dentures to sit incorrectly.


Clean Your Dentures Regularly
If you don't take your dentures out and clean them regularly, old adhesive may start to build up. This can make them sit unevenly, plus your mouth may become sore if you don't give your gums a break every now and then.

If you're experiencing denture sores, come in and see us. We'll help you figure out what's causing the pain and how you can prevent it.