Ways of Making Dentures Less Painful While Getting Used to Them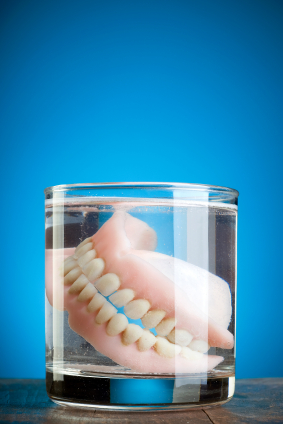 If you've recently had dentures made, you may be overwhelmed with the assimilation process; eating, speaking, and cleaning your teeth can seem like an altogether foreign experience.

Sometimes, new dentures can irritate the gums and cause painful spots within the mouth, and the adjustment period can seem downright unpleasant. Fortunately, there are ways of decreasing pain, and helping you get used to your new smile.


What Causes Denture Pain?
The gums are very sensitive to new sensations. Discomfort and pain are completely normal symptoms for patients who have just received new dentures. However, the pain should not be severe, and should be manageable with some of our tips.


How Can I Make My Dentures More Comfortable?
Chewing and biting down with new dentures for the first few times will irritate gums. Eating soft foods is recommended for patients with new dentures, in order to help the gums ease into their new environment. Apple sauce, mashed potatoes, cooked, soft vegetables, yogurt, pudding, and smoothies are all great sources of nutrients. If you want to eat solid food, remember to take small bites, and chew slowly. Chewing too quickly or brusquely can inflame sensitive gums and cause pain.

An over-the-counter anti-inflammatory agent can be used while getting used to new dentures. Make sure not to exceed the recommended dosage. It is important to keep your new dentures clean. Just as you would natural teeth, brush dentures twice per day to eliminate bacteria. Your gums are also susceptible to plaque and decay, and need to be taken care of properly to prevent any complications.

Some pain is normal, but if pain persists, your dentures may not be the right fit for you. Dentures that do not fit correctly can cause damage to the gums, and this issue should be approached with our office.