What to Do When Function is Lost in Your Mouth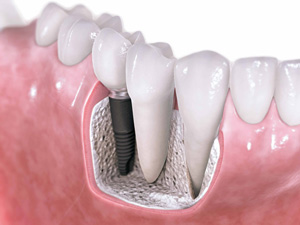 After losing teeth, your mouth can struggle to function as it once did. This is because the teeth are such a necessary part of the process of using your mouth. As you lose teeth, it affects the rest of your mouth in every way. Your gums change, you lose bone mass, what teeth you have left shift around, and you struggle to do what you once did with your mouth as naturally. Thankfully, that is why we are here. We can help restore the functionality to your mouth with our many treatment options.


What a Prosthodontist Can Do to Help

The first thing we can do to help is to replace any lost teeth you may have. This may not be an instant possibility, as we may need to rebuild bone or gum tissue. However, we can help with options such as bridges, partials, dentures, and even implants.
Next, we can help you also adjust to using these new items to restore the functionality of your mouth. Getting used to a new piece of equipment in your mouth can take a little time. We have helped others and can give you a few tips and pointers to make it easier.
Finally, we can also help with some extra dental devices that you may not always be able to get from your general dentist. One example is us creating a mouthguard to hold your jaw in place to reduce pain or to stop bruxism so your mouth is no longer in constant pain.
If you want to find out more about what we can do to help restore the function of your mouth, contact us. We would love to have you come in and see what we are all about. We can examine your mouth and let you know what options we have that could make your situation easier.