Is a Crown or Filling Better?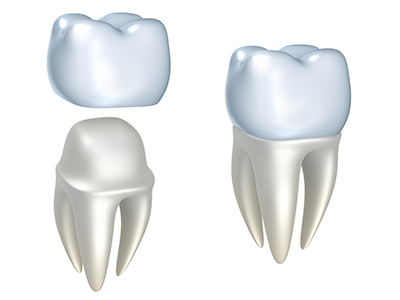 Crowns and fillings are both treatment options, but they are best used under different circumstances. Sometimes, a person might need both procedures performed as it varies on the severity and extent of tooth decay. Here is a brief explanation of crowns, fillings, and which process is best for which circumstances.

Fillings restore teeth with more minimal levels of damage. During this process, the decayed dental material is removed then filled. This filling can be made of a tooth-colored composite resin, gold, porcelain, or silver amalgam. Fillings have come a long way since they were made of toxic mercury. Fillings are used to treat cavities, but some cavities are so severe they might need a crown or a filling and a crown.

Dental crowns fit over an existing tooth. They are used to treat severe decay and protect the tooth or teeth from additional damage. A crown protects weak teeth, restore broken teeth when used cosmetically, and help to hold dental bridges in place. Crowns also keep a person's bit functional.


Considering Factors

One of the biggest contributing factors when deciding between a crown and a filling is the severity of tooth decay. Some people might need both processes while some just need one or another. We can advise you on the best option, which is one of many reasons to see a us at the first sign of oral problems. Other factors to consider are budget, desired results, and your overall oral health. If there is significant enough tooth decay, a root canal might be necessary. Crowns can be thought of as a last step to this procedure as they serve as a protective cap to sensitive tissue. Finally, crowns can support damaged teeth, an action filling cannot perform. If you think you have a problem with a tooth and need advice on the best course of action, we are here to help.