Can You Prevent Denture Sores?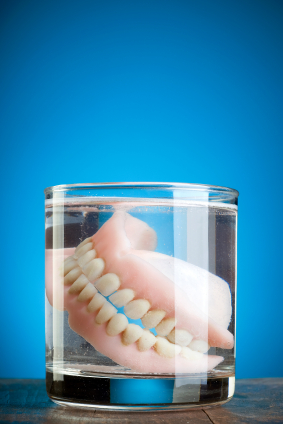 While denture sores often emerge when dentures do not fit properly, they can also appear when you do not take certain preventative measures. Therefore, you can prevent denture sores when you follow certain practices.


Ways to Reduce the Occurrence of Denture Sores

Because prevention is the best cure, you can lessen the possibility of sore gums by removing your dentures at night and soaking them while you sleep. This will give your gums a chance to rest while cleansing the dentures will remove 99.9% of germs and bacteria. Removing tartar and food particles from your dentures will get rid of any sources of irritation as well. You can also prevent sores by using a denture adhesive. By adding the sealant, you can prevent food from getting trapped between the gums and your denture. In addition, the sealant prevents the denture from moving around and causing irritation, provided the appliance is fitted correctly.


What You Should Not Eat or Drink

Sores can also form when you eat or drink the wrong foods or beverages. Avoid sticky or hard foods and follow a diet that is easier on the gums. Select foods, such as scrambled eggs, breaded fish, mashed potatoes, leafy greens, and steamed vegetables. Soften and moisten foods with gravy, broths, or sauces, and eat soft breads versus hard-crusted breads, such as French bread or bagels. Don't eat spicy foods, which can trigger the development of denture sores, and avoid drinking a drink when it is too hot.

The above tips will not work unless you make sure your dentures fit correctly. If you are having troubles with your denture's fit or with slippage, contact us today. Doing so will ensure more comfort and substantially less gum soreness. Taking the above corrective measures, while wearing dentures, will help you transition into wearing new dentures and getting through the "teething" pains. By being cognizant about what can cause denture irritation, you can overcome any problems you currently have with denture soreness and pain.