What is the Process Like to Make Replacement Dentures?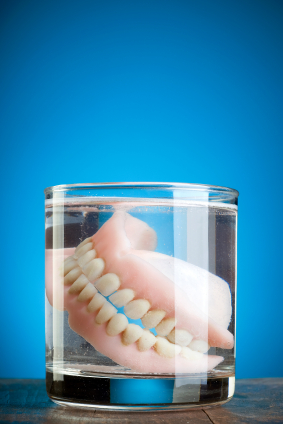 Dentures are artificial teeth and gum structures that are typically made out of an acrylic resin and are designed to be easily removable. Dentures are a very important part of many people's lives, helping them to eat properly and giving them confidence; unfortunately, dentures can break or you could lose them, leaving you in a tough situation. Keep reading to understand the process of making replacement dentures.


The Process We Use

Not only do broken dentures lead to complications with chewing and an unappealing visual, but they can even cause uneven pressure on your gums that leads to soreness; if your dentures are broken, then we will have to replace them immediately. It is necessary for your dentures to fit very well, so you may be required to undergo the same steps that you initially took when getting your dentures for the first time.

The process of making replacement dentures is fairly straightforward, with the major steps involved being: taking impressions of your teeth to make a model, mounting the teeth and carving the gums of your dentures out of wax, calling you in to make sure that the general structure looks and fits correctly, creating a cast around the wax and removing wax, filling the cast with acrylic resin to form the gum structure around the teeth, removing the plaster cast material to reveal the dentures, trimming the dentures to remove any excess acrylic resin, and polishing the dentures to give them the appearance of a natural set of teeth and gums.

The entire process typically takes between 1 and 3 months. We hope that this information helped you to understand more about the denture replacement process. Please call our office if you have additional questions or would like to schedule an appointment.