How to Clean Up Denture Cream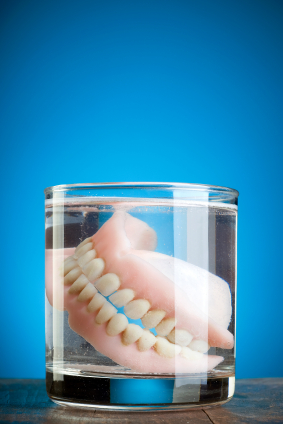 Dentures are a very important part of many people's lives, helping them to eat properly and giving them confidence; unfortunately, dentures may become less adhesive over time, or may not provide the necessary adhesion to eat the foods that you like. Denture cream is an adhesive that can get your dentures feeling much more secure in your mouth, however, they can lead to quite the mess. Keep reading to learn more about denture creams, and what you can do to make it easier to clean them up.


Apply a Method to the Madness

Denture creams can really be a savior if your dentures become loose and you really need something to help them stick, however, they have the potential to drive you mad during clean-up. While denture creams tend to lose their adhesiveness over the course of the day, if your dentures do not come out easily, you can try swishing around warm water or mouthwash in your mouth until it gets easier to pull them out; this works because there is an ingredient in the denture cream that absorbs water so that the adhesive ingredient works better, but oversaturating it decreases its performance and can help you dislodge your dentures.

After your dentures are out, if there is any denture cream stuck on your gums, try rubbing it off with a warm and moist washcloth. Brushing your gums with a toothbrush and toothpaste can also help to remove denture cream and promote good dental hygiene at the same time. Finally, if you need to use your fingers to remove some bits, then make sure to thoroughly wash your hands and try to massage the cream off; this motion is also good for you gums, because it improves blood circulation. We hope that this information can help you make your cleaning process as easy and healthy as possible.

Reach out to us if you happen to have any questions. We are here to help!