Is Sleeping in Your Dentures Safe?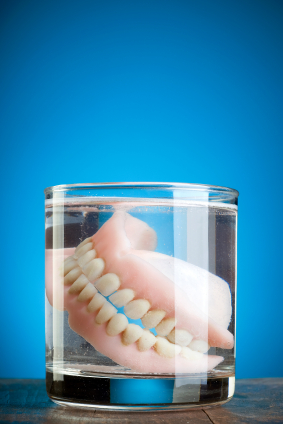 Dentures are very effective in replacing lost teeth. They help restore your smile and the ability to chew food properly. Taking good care of dentures is very important for their survival. Other than for their longevity, it is also not safe to sleep with dentures unless you have implant-supported dentures. Here are reasons why it is not safe to sleep with your dentures.


Bad for Your Oral Health

Wearing dentures overnight is bad for your oral health. Several studies show that wearing dentures overnight makes it difficult to swallow saliva. This creates a breeding ground for harmful bacteria in your mouth. When the bacteria-infested saliva is finally swallowed, it can find its way into the lungs and cause pneumonia. Furthermore, wearing dentures overnight makes it difficult to practice and maintain good oral hygiene. As a result, you could develop infections like gum disease that could lead to more tooth loss.


Damages the Dentures

Sleeping with dentures can also damage them. This is because dentures need rest. You should remove your dentures for a minimum of six hours daily. This is the time you will be sleeping. Removing dentures is important because the environment inside the mouth is highly acidic. Exposing dentures to this environment for a long time can shorten their lifespan.

Furthermore, dentures also need proper cleaning to get rid of all harmful bacteria breeding in your mouth. After that, put them in a cleaning solution overnight, then clean them thoroughly. You should make sure they are sanitized before re-inserting them in your mouth. Doing so prevents them from drying out and helps improve their lifespan.

Therefore, it is not safe to sleep with dentures. The risk it poses to your oral health is significant, and you shouldn't risk it. Contact us for more information on the effects of sleeping with dentures.